If you'd like to receive updates about the Winter Solabration, please

Dear Friends, Fans, Solabrators —
h2>
Sorry!  Not gonna happen this year!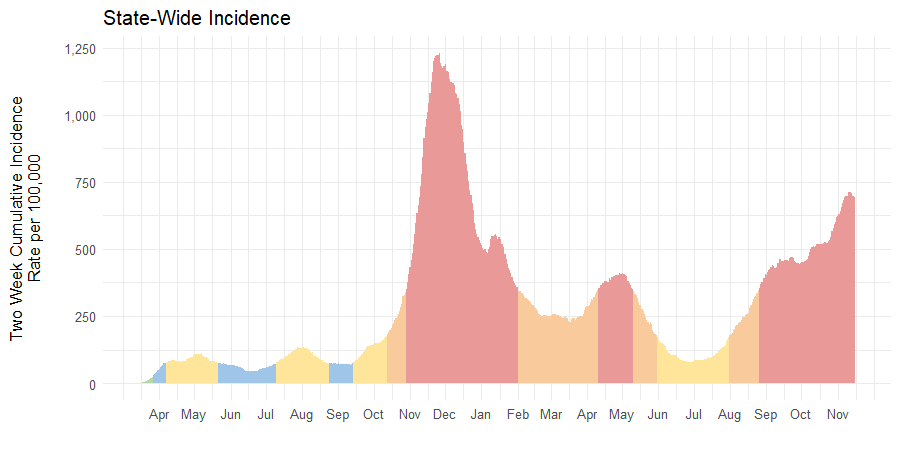 The Delta variant is surging in Colorado.
Even if we require vaccinations, masks make it hard to dance.
And hard to sing.
Impossible to eat or share a glass of wassail.
If everyone takes them off for the above reasons, it increases the possibility of spreading the virus.
Also, Chris Kermiet (that's me, your host, M.C., and chief organizer,) suffered a stroke on November 6th. (Not debilitating, but definitely sapping my energy.)
Hate to break our 35-year run of Annual Winter Solabrations, but it's canceled.
I know many of you have made this a part of your Holiday Tradition, and have been returning year after year.  I really hope we can start up again next year.  Please make sure that we have an up-to-date

And please have the most wonderful Solstice and Christmas you possibly can.  Sorry — you're on your own this year.  Here's a wassail recipe.  Scroll down to the bottom of the page, and you can relive last year's Mummers Play and the Abbots Bromley.  And check out our YouTube playlist.
Last year we
Z

OO

M

ed!
In case you missed it, here's the replay of the 2020 Solabration!
2021 – Coming Up!
The 36th Annual
Winter Sola­bra­tion
The Winter Solabration is a community celebration of Christmas and Solstice customs.  Dancers, singers, musicians, actors, and other performers participate in bringing in the new year at the time of the Winter Solstice — the year's longest night.  Other participants, besides buying a ticket to help cover the cost of the event, bring a snack or dessert potluck to share.  We encourage everyone to participate in community singing and dancing.  The dancing consists primarily of traditional American community dances, all of which are taught and walked through so that all who wish to may join in. 
-->